A customer journey is the path that a customer takes from their first interaction with your business through to their final purchase. It's the experience of buying, using and returning to your products or services.
It's the complete process that a customer goes through in order to buy from you. And it can be broken down into three key stages:
1. Awareness
2. Consideration
3. Decision
The first stage is when a customer knows they have a problem that needs solving. They start to research what's available to them, they might visit your website and look at your product range, they may talk to a salesperson or go to a store. In this stage they're looking for information.
Once they find out more about your product or service, they move onto the second stage. They now need to consider if your solution will solve their problem. If they don't feel that it will then they move on. This is where the decision is made.
If they decide that your solution will work for them, they'll then move on to the third stage which is the decision making stage. This is when they actually make a decision to buy from you.
These stages are important to understand because they show you how to get people to buy from you. You need to know what they want, why they want it and how to give it to them.
So what do customers want?
Well the most important thing to remember is that customers want to be able to solve a problem. They want to know that you've got the right solution for them.
And as a result of this they want to be able to find out more about your product. They want to see the benefits and the features. So you need to make sure that you communicate all these things clearly.
Another thing that customers want is to be able to compare your product with others. They want to know if it's the best product available or if there are any better options.
They also want to know that you have a good reputation. They want to know that other people are happy with your product. This will give them confidence in buying from you.
How to attract customers to your business
There are two ways that you can attract customers to your business. The first way is by marketing your business online. And the second way is by having a physical location that they can visit.
If you have an online presence then you should use advertising on websites like Google AdWords and Facebook. These ads are targeted to people who are interested in your product or service.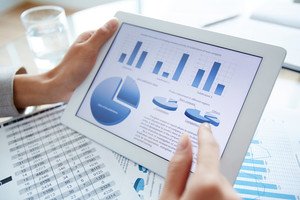 And once you have an online presence, you should build links to your website so that you can drive traffic to your site.
The next step is to provide information about your business. Write articles and blogs that talk about your product or service. Create videos that explain your product and make sure that you put links to your website in them.
You can also advertise in magazines and newspapers, but this isn't recommended if you're just starting out.
When it comes to offline marketing, you should create a brochure or a flyer that contains information about your product or service. You can also print leaflets and post them around your area.
It's important that you keep your website updated. If you update it regularly then you'll get new customers.