As an entrepreneur, your business reputation is one of the most important assets that you have. Your reputation is what people think about you and your business. A positive reputation can make all the difference in your success as an entrepreneur.
There are many ways to build a positive reputation for your business. You can use your online presence, your social media presence, your marketing efforts, or any combination of these three to build a positive reputation for yourself and your business.
Here are some ways to build a positive reputation online:
1) Use your social media presence to build a positive reputation. If you are active on Facebook, Twitter, LinkedIn, etc., then you have a great opportunity to share your thoughts, ideas, opinions, and news with your customers and prospects. You can also create content and share it on your social media pages.
2) Use your online presence to drive traffic to your website. When people visit your website, they should be able to find information that will help them decide whether or not to do business with you. If you provide useful information and offer a good customer service experience, then your customers will come back again and again.
3) Create quality content for your website. Quality content is always appreciated by readers. When people read your articles, blog posts, and other content, they should learn something new and be able to apply that knowledge immediately. They should also feel that you are offering them value in exchange for their time and attention.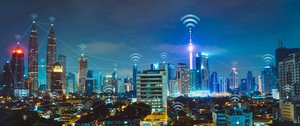 4) Provide a great customer service experience. People want to know that you care about them. You should take the time to respond to emails, phone calls, and other inquiries from your customers.
5) Offer incentives for people who refer new customers to your business. When someone refers a customer to you, you should give them a reward. You could offer a discount or free product, or you could offer a gift card to a local store. The incentive should be very valuable to your customers so that they will be happy to recommend you to others.
6) Make sure that your website is easy to navigate. You should be able to find everything that you need on your website within a few seconds. This will ensure that your customers spend more time on your website instead of going somewhere else.
7) Get testimonials from satisfied customers. You should ask for testimonials from people who have purchased your products or services. These testimonials should be real and honest. Don't just ask for a testimonial because you think that you should. Ask because you truly want to know what people have to say about your business.
8) Make sure that you respond quickly to negative reviews. When someone has a bad experience with your business, you should make it a priority to fix the problem and make things right. You should try to resolve the issue quickly and completely.
9) Have a good public relations plan in place. When you receive negative feedback, you should have a plan of action that you can follow. This plan should include how you will respond to the feedback, what you will do to fix the problem, and when you will respond.
10) Build relationships with other businesses. It is important to develop relationships with other businesses in your area. You should network with other business owners, attend trade shows, and participate in industry events. This will help you to build a positive reputation for you and your business.