The Internet has changed everything. You can reach millions of people instantly with a few clicks of your mouse. This is one of the biggest reasons why many small businesses are using video marketing to promote their products and services. In this article, we will look at how you can use video marketing to help you sell more products and services.
1. The first thing you need to do when trying to sell anything online is get it in front of as many eyes as possible. One way to do this is to create a video about your product or service. It doesn't matter if you're selling an eBook or a physical product, the video should be short and to the point. A good rule of thumb is to keep it under two minutes.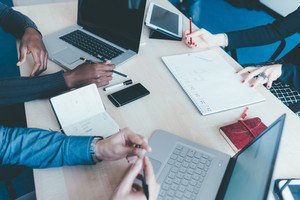 2. Once you've created your video, upload it to YouTube and other video sharing sites. Make sure that you add links to your website or blog to the video description box. This way, anyone who watches the video will be able to click on the link and be taken directly to your site.
3. Create a squeeze page and place a call to action at the end of the page. Tell them what they have to do to get the free report or whatever you're offering. If you want to make it even easier, you can also offer a bonus such as a free gift or a special report.
4. Promote your video using social media. There are a number of different social media platforms that you can use to promote your videos. The most popular ones are Facebook, Twitter, and LinkedIn. You can also post your video on other sites like Digg, StumbleUpon, and YouTube.
5. Write articles about your video. This will allow you to attract search engine traffic. When you write an article about your video, include a link to the video at the bottom of the article. This way, people who read the article will be able to watch the video and learn more about your product or service.
6. Use your video to market your business offline. Many small businesses don't think about using video marketing to promote their business offline. However, you can use your video to create flyers and business cards. You can also include a link to your website on the flyer.
7. Don't forget about email marketing. Many people still use paper mail and snail mail to send out information about their business. You can also use email marketing to promote your business. All you have to do is create a short video describing your business and include a link to your website or squeeze page.
8. Create a YouTube channel. A YouTube channel is similar to a blog, except that you can add videos to it instead of writing articles. You can create a channel for each of your products or services.
9. Submit your video to video submission sites. These sites will allow you to submit your video to hundreds of thousands of sites around the web. This is another great way to promote your business.