In this day and age, it's almost impossible to get by without some sort of internet presence. Whether you're a business owner looking to increase sales, or an individual trying to sell your products online, there are many ways to do so. However, if you want to see results from your efforts, you'll need to develop a solid marketing strategy.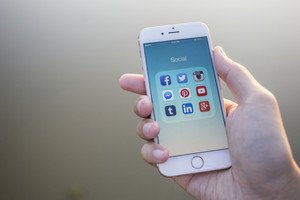 What Is A Marketing Strategy?
A marketing strategy is a plan that helps you to reach your goals. It can be as simple as writing a list of things you want to accomplish in the next few months. Or it can be as complex as a full marketing plan with all of your marketing strategies mapped out for the coming year.
How To Create A Marketing Strategy
Once you have decided what you want to achieve, it's time to write down all of the steps you need to take to make it happen. This is where your marketing strategy comes into play.
You may decide that you want to improve your website, and therefore want to hire a web designer to help you out. You may also decide that you want to start a blog about a certain topic, so you'll need to find someone who can write content for you.
Should I Use A Local Marketing Expert?
There are many benefits to hiring a local marketing expert to help you achieve your goals. For one thing, they can often provide you with much more insight than you could ever get from reading books or taking courses. They also tend to know exactly how to help you get your message out to the right people.
How Does Local SEO Influence Your Marketing Strategy?
If you've never heard of local SEO, then you should look into it. Local SEO is a very powerful tool that allows you to market locally. This means that instead of trying to get your message out to everyone across the globe, you can focus on getting your message out to just those people within your area.
It's important to remember that this is not a new concept. In fact, businesses have been using local SEO for years to great success.
How Do I Evaluate My Competition?
Evaluating your competition is essential when trying to come up with a marketing strategy. By looking at what others are doing, you can learn from their mistakes and successes, and apply them to your own business.