It is important to understand that Social Media Marketing (SMM) is not just about posting pictures and videos of your products or services on social media sites. There are several other factors that you should consider before starting any SMM campaign. These include:
1. Understanding what your target audience wants to hear. You can use tools such as Google Analytics, Google AdWords Keyword Tool, or Facebook Insights to help you find out the demographics of your target market. You can then make sure that your posts and articles contain information that they will find useful and interesting.
2. Knowing how to properly use your social media accounts. It is very easy to get distracted by the number of followers and likes that you have on these platforms. However, it is important that you know how to manage your time so that you can maximize your efforts in each social media site.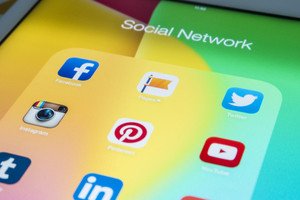 3. Having a strategy for your campaigns. This means that you need to plan your social media activities ahead of time so that you will be able to do them in an efficient manner. It also helps if you have a good grasp of the different social media platforms and their features.
4. Having the right tools for your campaigns. This means having the right software that you can use to automate your SMM activities. This way, you can easily monitor the performance of your campaigns and determine which ones are doing well and which ones are not.
5. Having a good understanding of the different social media sites. This includes knowing how to post on Twitter, Facebook, LinkedIn, Pinterest, and Instagram.
6. Having a good understanding of how to use paid advertising on social media sites. This includes using Facebook Ads, Google AdWords, and Twitter Cards.
7. Being able to create content that is worth sharing. If you want your social media accounts to become successful, then you need to make sure that you are creating high quality content that your followers will enjoy reading and sharing.
8. Having the right mindset. It is important that you are ready to face rejection and criticism from people who don't agree with your views. This is because there are many people who won't like what you have to say.
9. Being patient. Even if you are new to this type of marketing, you should still be patient when you are building up your online presence. It takes time to build up a large following.
10. Using the right keywords. The success of your SMM campaign depends a lot on the keywords that you use. Make sure that you choose the right keywords so that you will be able find them in the search engines.
11. Having a strong team behind you. You will need to work with people who are experienced in SMM. You can get help from friends, family members, and colleagues.